Rent My House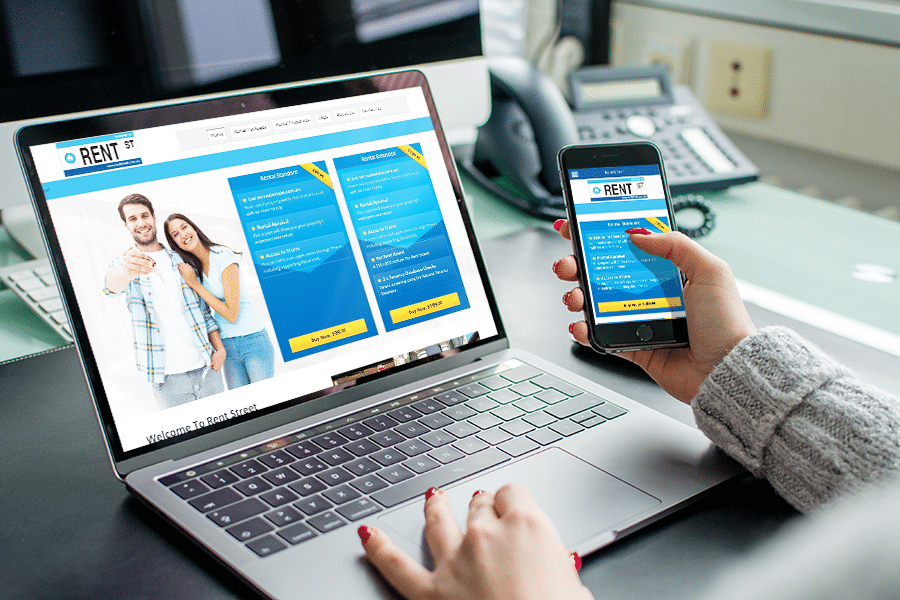 How Can 'Rent Street' help me to Rent My House?
Rent Street is a service for private landlords who want to advertise their rental properties without using a traditional real estate agent.
We can assist you in advertising your property on the major rental real estate websites in Australia such as realestate.com.au and domain.com.au and can provide you with 'For Rent' boards, access to 1Form, rental appraisal reports, and National Tenancy Database checks.
Using the private "Rent My House" method of advertising, you can save many hundreds of dollars in advertising and marketing fees and will have total control over all aspects of the marketing of your rental property.
Rent Street can assist in renting out your property in the following ways:
1. Advertise on Realestate.com.au
Your property will be listed on realestate.com.au until leased. This is one of our core services and allows our private landlords to market to the biggest audience of prospective tenants in Australia.
realestate.com.au does not allow private landlords to list on their site directly, but by listing through Rent Street you will be able to do so, as we are licensed agents and hold a subscription with realestate.com.au
Any changes you make to your listing on Rent Street flow through to all websites simultaneously, including realestate.com.au You do not need to directly log into realestate.com.au Instead, your property will be listed in our system which is linked directly to realestate.com.au
2. Advertise on Domain.com.au
Whilst it is possible for private landlords to list directly with domain.com.au, it is significantly cheaper to do so through us. Not only will the fees be lower; your property will also be listed on realestate.com.au.
Domain.com.au is a significant website for rental properties. A considerable number of enquiries are generated through domain.com.au and it's definitely worthwhile to have your property listed there as well.
As with realestate.com.au, you do not need to create an account with domain.com.au Your Rent Street account is all you need to access. Here you can change your description, rental or bond amount, change photos and make any other updates you would like to make. These will flow through to the domain.com.au shortly thereafter in just the same way as your listing on realestate.com.au
3. Advertise on RentStreet.com.au
Rent Street is a popular website in itself with tenants in Australia and many landlords have found their tenants through the Rent Street website. Rent Street currently does not offer any packages to list on Rent Street exclusively; all packages instead include three main websites: realestate.com.au, domain.com.au, and rentstreet.com.au
As with the other portals, you do not need to manage your listing on Rent Street separately. By logging into your account and editing your advertisement, it will be updated on all sites, including rentstreet.com.au
4. For Rent Boards
If you require a 'For Rent' board to place outside the property, the Rentals Extended package includes this. Your 'For Rent' board will be shipped out by express post and takes on average 3 business days to arrive.
'For Rent' signs are durable and light and are made from corflute, which is a type of hard plastic. The boards do well in all types of weather and can easily be attached to most surfaces.
5. Rental Appraisal Report
Rental appraisal reports are possible for most rental properties in Australia. These reports use the same sources that agents use to establish a rental amount for any given property.
When using the 'Rent My House' method to find a tenant, it's vital that you set the rent at the correct amount. The reports will easily show you what the rent should be and also come with an indication as to how accurate they are, based on the number of comparable rentals in your area in recent times.
6. National Tenancy Database Checks
Once you've found a suitable tenant for your property, you may want to consider running a National Tenancy Database check on them to ensure that they have not been blacklisted.
Three NTD checks are available with the Rentals Extended account. If you only require one check or more than 3 checks, you'll also be able to buy these separately from within your account at any time.
Please note that you will need to have permission from the prospective tenant to run the check on them. NTD checks are usually done within a few hours, 7 days a week.
Tags: Rent My House, Private Rental Advertising, For Rent By Owner, Private Rentals Australia