For Rent By Owner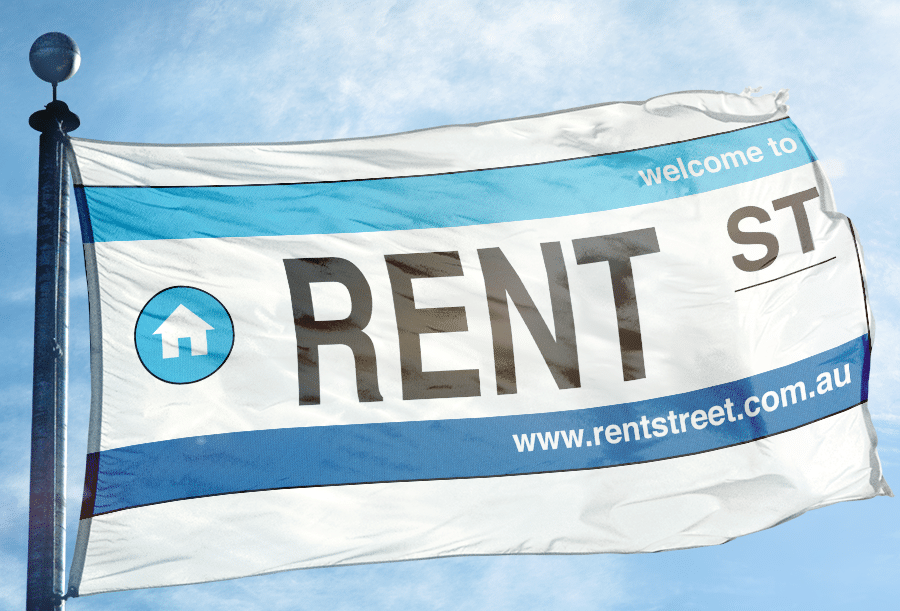 Rent Street is a For Rent By Owner service for landlords looking to rent out their property privately. Core services provided are the listing of your investment property on all the major real estate websites like realestate.com.au and domain.com.au, tenant checks through the National Tenancy Database, and the provision of property rental appraisal reports.
Whilst many landlords choose to manage their property themselves, this is not a requirement. Some landlords use Rent Street to find a tenant themselves, with the lease then being managed by an agent.
Here are some of the benefits of For Rent By Owner advertising:
1. Save Money on Advertising Fees
For as little as $99 you can advertise your rental property on realestate.com.au and domain.com.au and reach a large audience of potential tenants. Agents will generally charge considerably more simply for advertising your property on the same portals.
Certain websites offer the ability to purchase upgrades so as to push a listing higher up in the search results. When listed on realestate.com.au and domain.com.au, these upgrades are also available to you. There is nothing that a traditional estate agent has access to that you will not have access to in terms of website listings in this regard.
2. Control the Process
When listing through Rent Street, owners can create and manage their listings themselves. You will have the ability to easily control the entire rental campaign through Rent Street's property dashboard. Here you will be able to set the rental price, write the description for your listing, and upload photos.
Should you wish to change anything at all, you can log in at any time, make any desired changes yourself, and click to save. The new changes will flow through automatically to all the sites on which your property appears.
3. Access Full Tenancy Applications and Supporting Documents
As a For Rent By Owner listing, enquiries and applications will come to you in several different ways.
Tenants may fill in the online enquiry forms on realestate.com.au, domain.com.au or rentstreet.com.au This enquiry will come straight through to you via email and with an SMS alert. Your details will then also be sent to the prospective tenant with your details.
Tenants may use the phone code system to get your phone number and may call you directly to introduce themselves and ask any questions they may have.
If you are running opens, tenants may turn up at the open to view the property and to meet with you.
Tenants may submit full applications through 1Form with all their supporting documents.
By having all the details yourself, you will be able to make a better-informed decision as to who to select for the tenancy, rather than relying on the opinion of an agent, who may not be as decerning as you may be.
4. Confirm that Tenants are not Blacklisted in the NTD
Once you have a prospective tenant to whom you would like to offer the lease, you can run a check on them to ensure that they are not blacklisted in the NTD. This is not something all agents would do, and it affords you an additional layer of security.
The NTD is the 'National Tenancy Database" which is an Australian database of tenants who have been blacklisted by agents for more serious breaches of previous tenancies. Rent Street gives the ability to perform NTD checks to make sure tenants have not been blacklisted.
5. Flexibility of Inspections
Running inspections yourself gives you greater flexibility when it comes to showing people through the property. With an agent the may only be able to attend for a short time before needing to rush off to the next appointment. When it's just you running the open, you are not limited in this way.
Running inspections yourself means you can also set the times a little earlier and a little later than competing properties. This means that tenants who may be inspecting other properties will also have the time to inspect yours.
6. Faster Lines of Communication
As a For Rent By Owner landlord, tenants can deal with you directly without a middle-man having to pass on messages, and having to then get back to the other party after some delays. You and prospective tenants can make arrangements and answer questions much faster just communication directly with one another.
This does make the whole process faster and more efficient. You may choose to only advertise your property For Rent By Owner and leave the management to an agent, or you may want to also manage the property yourself. In either case, advertising yourself without a traditional agent will make the advertising more streamlined and more efficient.
for rent by owner, renting out your property privately, private rentals in australia