How To Rent Out Your House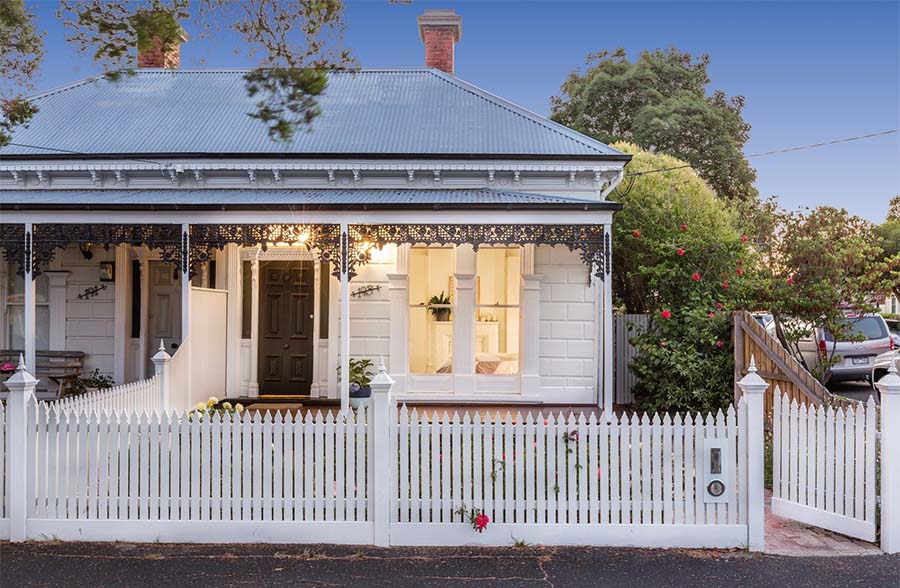 The following steps will help guide you through the process of renting out your house privately without using a traditional real estate agent. In addition to saving money, you'll have complete control over the process. Rent Street will provide you with all the tools you need to rent out your property, including listing on realestate.com.au and domain.com.au
1. Establish the Rental Amount
You will first need to find out what amount you can realistically ask for your property. The rental report provided to you will show this amount, which is based on comparable rental properties in the area. For residential rental properties, rent is generally shown as a weekly or monthly amount. To calculate the monthly rental amount based on a weekly rental amount, simply use the following equation:
Monthly Rent = (Weekly Rent) x 52 / 12.
If the weekly asking rent amount is $450 then the monthly amount would be:
($450 x 52) / 12 = $1,950
There is no right to wrong as to whether you should show the weekly or monthly rent amount in your advertisement, although a weekly rent is more common.
2. Establish the Bond Amount
A bond amount is most commonly equivalent to four weeks' rent. There are guidelines and rules about the maximum amount of bond you can ask for, and it's important that you check with your state's Consumer Affairs to confirm what the maximum amount is that you can ask. For example, in South Australia, if the rental amount is less than $250, the maximum bond you can ask for is four weeks' rent. If the rental amount is more than $250, then the maximum amount is 6 weeks rent. There can be penalties for asking for or collecting more than the maximum amount of bond, and so it is advised that you check this before setting the bond amount.
Lodgement of a bond is also governed by state laws, and so you should also check the method and where to lodge the bond in your state.
3. Advertise on Major Real Estate Websites
The vast majority of all rental property enquiries and applications are now done online. Your property will be advertised on both realestate.com.au and domain.com.au and so will be able to reach a vast number of tenants through your online advertisement.
By logging in to the members' section of Rent Street, you'll be able to easily create and manage your listing as it appears on both those sites. Enquiries will come straight to you, and tenants will even have the ability to lodge full applications (including supporting documents) through 1Form, which is already configured and linked to your advertisement.
4. Run 'Open For Inspection' Sessions
Prospective tenants will in most cases want to see your property in person. You can either run inspections by appointment or may choose to run regular Open For Inspection sessions where people can simply come along without having made any prior arrangements with you.
Opens are a good opportunity for you to answer any questions that people may have, give out application forms, and chat with people to discuss any conditions relating to the lease term or any other issues.
While not a requirement, it is recommended you ask people attending for their contact details when entering the property. This allows you to more easily follow-up with possible applicants as well as offering a higher degree of security for you.
5. Process Applications and Screen Tenants
As enquiries and applications come in for your rental property, you'll be able to determine when you have an application with which you are satisfied and to whom you would like to offer the lease.
At this stage, you may want to consider screening the tenant in the National Tenancy Database to ensure that they have not been blacklisted. Whilst this report will not show the full rental history of an applicant, it will confirm whether or not the tenant is currently blacklisted in the NTD.
You may also want to discuss any things that both you and tenant have agreed on and put these into writing in the lease. For example, whether the tenant is allowed to keep pets on the premises, whether they are allowed to sub-lease the property, and whether not a rental increase will take place at a set date during the lease.
6. Sign the Lease and Mark Your Property as Leased
Once you have offered the lease to the successful tenant, it's now time to sign the lease. Depending on where in Australia your property is based, you may also be required to lodge the bond with a specific authority. Check with your state consumer affairs as to what your obligations are regarding this.
At this time you will also need to remove your rental advertisement from realestate.com.au, domain.com.au, and rentstreet.com.au This can be done by logging into your account and just changing the status to 'leased'. The listing will then be removed shortly thereafter from all websites.
How To Rent Out Your House, Renting Out Your House Privately, Private Rental Advertising